Located in Anaheim, CA, Linbrook Bowl is a perfect combination of a classic bowling alley and modern technology.
Linbrook Bowl opened in 1958 and is located on the corner of Lincoln and Brookhurst. Since then, we have been able to preserve our vintage feel while also stepping into modern times with our new scoring systems and monitors.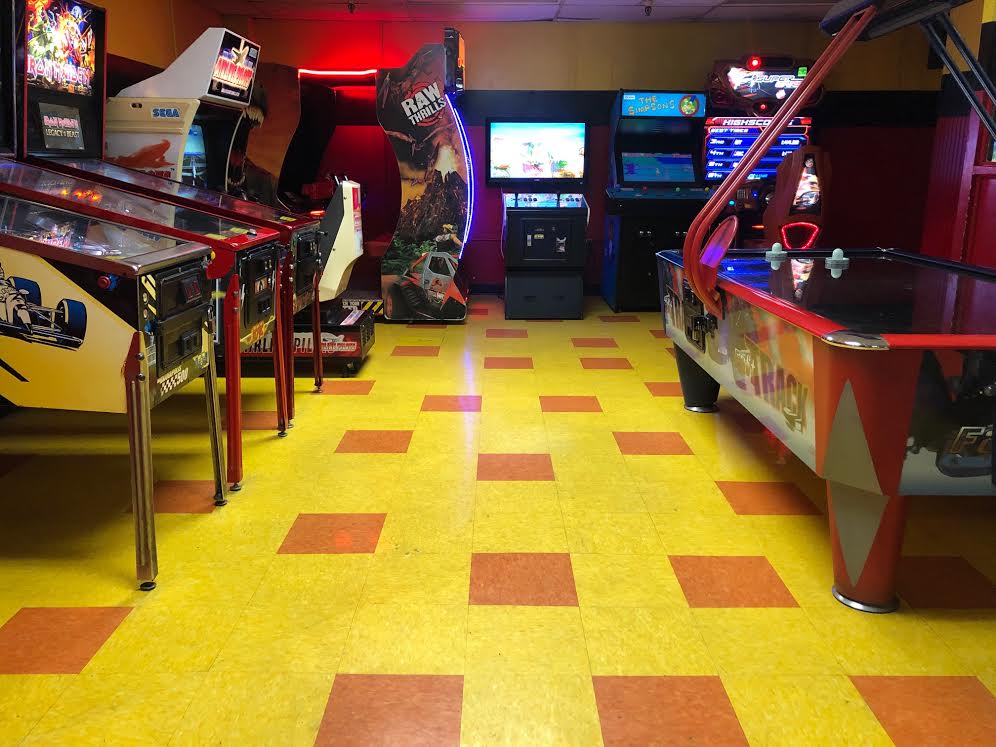 Phone (714)774-2253
Location 201 S. Brookhurst St. Anaheim, CA 92804
Hours Open 24 hours a day, 7 days a week!
+ 40 Lanes
+ Full Bar
+ Arcade
Come check out our new QubicaAMF scoring system. This top-of-the-line system allows you to play interactive games and even take selfies! Combined with our flatscreen monitors, your bowling experience will be amplified like no other.
Fundraise With Us!
Fundraising with us is easy! Call us today to book lanes. If you have an idea, we can help you with it!
Sunday 10am - 1:30am
Monday 4:00pm -1:30am
Tuesday 12:00pm - 1:30am
Wednesday 12:00pm - 1:30am
Thursday 1:00pm - 1:30am
Friday 12:00 pm- 1:30am
Saturday 12:00pm - 1:30am
Come experience the nightlife with our exceptional bartenders and waitresses. From your favorites to our signature drinks, we're sure to have something you'll keep coming back for.
Watch all major sporting events with us! Come in and enjoy the big game on the big screen. Our 90" screen will immerse you into your game.
9:00pm - 1:30am Wednesday - Sunday
The KJ's will blow you away with their extensive song lists and enthusiasm.
Acceptable Form of I.D.
Drivers License
State Issued I.D. Card
Passports
Unacceptable Form of I.D.
Temporary Driver's License
Birth Certificates
School/Work I.D. Cards
Out-of-Country I.D. Cards
All forms of identification must be up-to-date to be valid